The objective of the research was to determine a budget execution proposal to improve decision making in a municipality in a tropical forest area of Peru: Provincial Municipality of Loreto – Nauta, 2022. The research was applied with a non-experimental, quantitative, descriptive and propositional design. The population and sample consisted of 56 collaborators. The technique was the survey and the instrument was the questionnaire.
Pag. 215-228, 31-Dec, 444 kB
Rainfall droughts can occur in any region of the planet, regardless of its climatic rhythm, and drought indices are able to estimate the characteristics of these phenomena, determining the beginning and end, as well as their durability over time. Time series are an important statistical tool for extracting information from past data and making projections from this information.
Pag. 190-214, 31-Dec, 917 kB
Previous posts, until 2020
The publications up to the year 2020 are on the original website of the project, you can access it by clicking on this link or on the image below.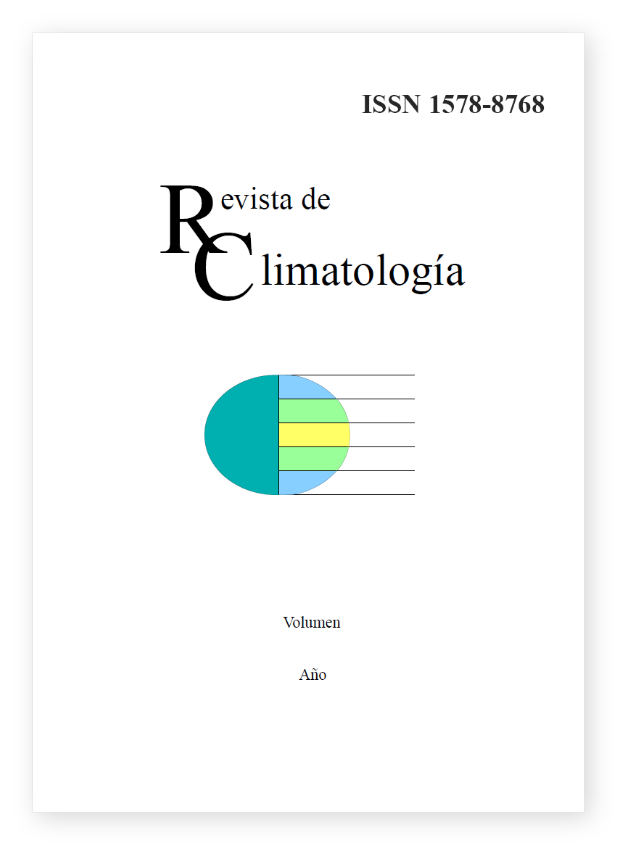 Get Publications
Revista de Climatología (ISSN 1578-8768), born in 2001 as an independent and free scientific journal, aimed at disseminating work on Climatology as an interdisciplinary science.